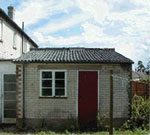 Corrugated roof which contains Asbestos Cement (AC) with a content up to 15%.

Typical 'Marley' type floor tile installation; floor tiles contain asbestos.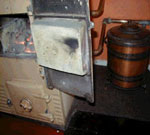 Asbestos rope seal and composite block to an 'older' style Rayburn solid fuel cooker. This can contain white asbestos with a content up to 15%.

Sprayed asbestos coating to 'Fire' protect a steel beam.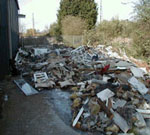 Typical industrial Fly Tip.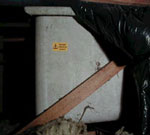 Typical asbestos mains water tank to roof void area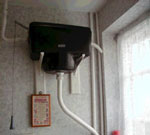 High level cistern to a W.C. This can contain possibly white, brown or blue asbestos up to 15% content.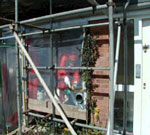 Asbestos Removal Contractor 'bagging' asbestos material in full protection equipment inside an enclosure

Asbestos Removal contractor 'in transit' to an enclosure in full protective equipment.